I am Trans March: Felicia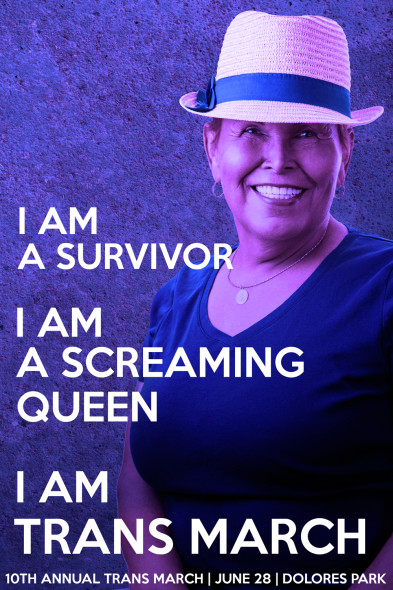 In 2013, Trans March decided to commemorate its 10th annual march with a social media campaign. I conceptualized the "I am Trans March" idea, which would feature 10 community activists to symbolize the 10 marches. I then coordinated the search for the 10 people and produced each shoot by helping participants pick their words and shooting them. I teamed up with a graphic designer to create the final pieces, which helped make the 10th Annual Trans March a resounding success.
This photo is of Felicia Flames, a legendary screaming queen who's been advocating for the community for close to five decades. She was at the Compton's Cafeteria Riot in 1966, which predated the Stonewall Riots by 3 years and arguably kicked off the modern queer rights movement.