I am Trans March: Clair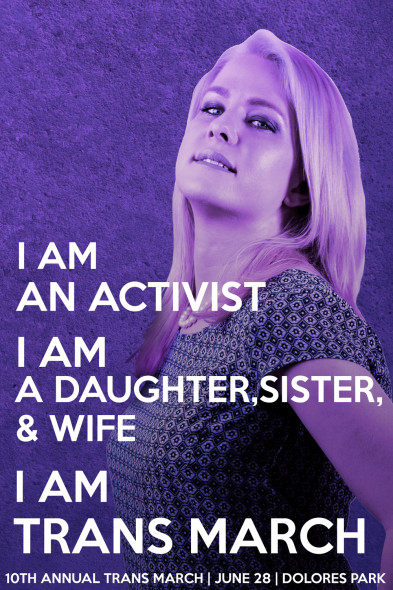 In 2013, Trans March decided to commemorate its 10th annual march with a social media campaign. I conceptualized the "I am Trans March" idea, which would feature 10 community activists to symbolize the 10 marches. I then coordinated the search for the 10 people and produced each shoot by helping participants pick their words and shooting them. I teamed up with a graphic designer to create the final pieces, which helped make the 10th Annual Trans March a resounding success.
This photo is of Clair Farley, who heads up the Trans Economic Empowerment Initiative. She's helped tons and tons of trans people get employed and make lives for themselves, not a small feat when so many trans people remain homeless and jobless because of discrimination.